Marketing – What even is it? Where is it? What does it cover? Where does marketing come into things? Well, Let's take a look at what exactly marketing is and how it's used pretty much EVERYWHERE!
You see, marketing is a fantastic tool that we use every single day in the business world – whether you're a business owner, charity founder or an event planner. We need marketing tools to ensure we're discovered, used and kept in business.
What we cover in this blog –
Where is marketing used?
How can I use marketing in my business?
Is marketing just for businesses?
Do you need to pay to market your business?
Social media marketing –
So, What is marketing?
Well, an easier question would be – Where isn't marketing used… Because it's pretty much used everywhere, every day across businesses, charities, brands, or products.
Marketing can be used to promote a product or a service; it's used across every social media platform, websites, tv, printed publications plus so much more! Sometimes, the things we do in our organisation isn't thought of as marketing, but if it's something that can influence peoples' opinion on us, positivly or negativly, then that technically comes under the marketing banner.
Where will you see obvious marketing tactics the most?
Social media campaigns and content in your news feeds.
TV adverts.
Billboards, banners, and signs.
Gorilla marketing – No, they don't use real gorillas!
Magazines, newspapers, leaflets.
Websites, adverts in Google etc.
Mobile phone notifications and texts.
In game adverts.
Emails, subscriptions etc.
Even blogs like this one!
Plus… So much more!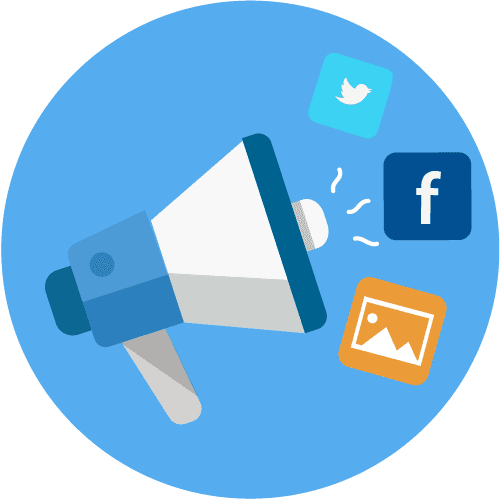 How can I use marketing to help my business?
Marketing can help in a huge range of areas within your business, charity, or brand. From letting people know who you are and what you're selling to helping people to discover your event.
Marketing also takes into consideration, the longer-term relationships that we have with our customers. Keeping a customer happy for a long time, makes it more likely that they will return to you in the future. – Think reviews and feedback!
Simply put, if we're not considering how others see or feel about our business, if we're not sharing our products or story with others – Then how do we expect to last in business? If no one sees your product, you won't sell anything.
Being seen and heard in business in incredibly important. There's so much competition out there, always someone trying to compete with you and your service that we need to find new and exciting ways to stay relevant and noticeable. The more people who notice you and your brand, the more likely you are to succeed in business.
Is marketing just for businesses?
Is this whole marketing game just for those corporate types with their fancy businesses?
Urm… No, any organisation of any kind – Business, charity, club, school, and yes, even politicians can use marketing to further their goals.
No matter your size, product, or service you might be wishing to promote – There's a need and a place for marketing. It comes in so many different forms, marketing is suitable for everyone.
So, if you're not marketing yet – Get in touch! We'll help you to get started.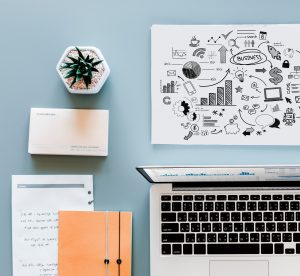 Do I need to pay to market my business?
There are many aspects of marketing and many tools that can be used to market your business. Some are free, others aren't.
So, let's take a look at a few ideas on how to market your business for free and some that you may need to budget for. (Check out the table to the right.)
As you can see, there's a lot of options for you and your marketing campaign. It really does depend on your budget and your estimated ROI – Return on investment.
However, we also need to consider TIME as an important factor in your own marketing. Of course, the common saying "Time is money" comes into play a lot when running your own business. So, if you don't have the time to spend when it comes to your own social media, marketing plans, advertising etc – You could be losing out on that all important time factor. It might be worth budgeting for an outside agency to help you with some of the necessities when running your business. Consider a marketing or social media manager as an additional support role, similar to an accountant, bookkeeper or PA.
| | |
| --- | --- |
| Social media - It's free to set up and to manage. However, it takes time and know how. | Social media advertising - Comes down to budget, Social media platforms allow you to set a daily or a total budget for your advert. From £1 or £2 per day, to £1000's for a campaign. |
| Word of mouth - Getting out and talking to people. Feedback from your customers and talking to your friends and family. All of this pays off and can act as a fantastic FREE tool to getting your business or cause known about. | Networking Groups - Some are of course free, but there are many fantastic paid-for networking groups. With different groups for certain sectors, or availability, mornings, evenings, walking groups to professional networking organisations. Check out your local Chamber of Commerce to see what they have to offer you. You'll pay monthly or annually for many groups and this can really help to boost your profile in the local community. |
| Community radio - You'll be surprised how far reaching, community radio stations could be for your business. Reach out to your local community or hospital radio and ask if you can pop on to share news or tips from your business. #Supportlocal campaigns work very well in this setting. | Paid advertising - Online, TV, Radio, printed - There's many forms of paid for advertising opportunities out there. It's a case of researching their estimated reach and looking at pricing across the board. Many will even offer discounts for bulk buying across different services or for longer periods of time. Make sure you're ready to spend and that your budget will cover any additional extras such as advert design. |
Being the digital marketing agency that we are here at Lentil – Social media marketing had to be brought up in this article.
Why? Because we firmly believe that social media marketing is one of the biggest tools for a business, charity, or organisation currently. It's also one of the most underutilised across the board.
Why is social media important? Because – Quite simply – So many of our customers are browsing social media in their down time. Everyone on social media is a potential customer to you. So, let's utilise this (free to have) tool for you and your needs and ensure people aren't just looking at silly pictures, but they are in fact checking out your brand online!
Social media fits into business marketing in many ways. It's important to know your limit when it comes to time and budget. Ideally, SEO wise, it's beneficial to be active and present right across every potential platform online. However, practically, this can be expensive. Both time and £££ wise.
If you're still a little stuck to what exactly Marketing is, what it involves and how it's done… Well, it's everything to do with how your business, charity organisation, club, group, politician – promotes themselves, let's people know who and what they are and what they sell.
From being in the press, to promoting on social media, attending a networking event to plastering the town with posters – Marketing is exactly what you need to be doing to get the word out, communicate with customers and ensure your audience are kept up to date with your latest news and offers.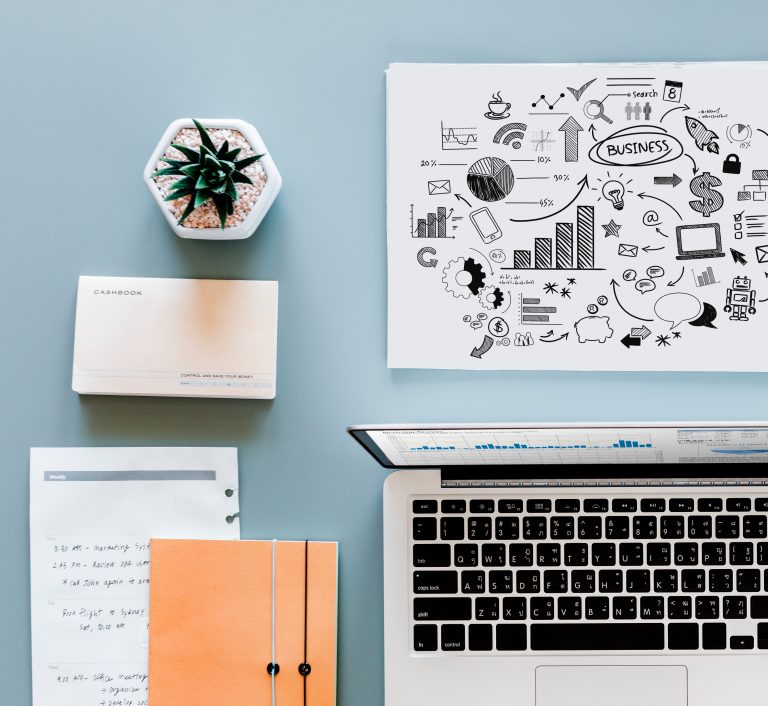 Marketing may sound like a thing that big businesses need to worry about. But in fact, it's something we all do daily. Quite frankly, if you post a photo of a product on a website, or you chat to your friends about your service, you are actively marketing your business.
Some people hire a marketing pro to work within your business to help create plans and content for your website, social media, or blog. But this can be expensive for smaller businesses or start-ups. So, consider some alternatives – Such as, working with a marketing agency who will help with set elements, big or small depending on your budget. Or train yourself or a member of your team in the wise ways of marketing. Keep within your set budget and remember that includes time, not just financial cost.
Can you afford the time and financial cost of marketing yourself, your way? If so, then consider where you spend your time and money. We will always suggest at least being on social media – Facebook and Instagram if you're a B2C (business to customer) type business. Include LinkedIn or even Twitter if you're a B2B (business to business) type of business. Post as often as you can, post about your story and your products to keep things interesting.
If you're a writer at heart, try writing a blog for yourself as this is a great way to share your story.
Again, marketing takes in anything you say or write online, in meetings, comments and replies to reviews. Ensure you are showing your best side, all the time!
Check out more of our marketing & business support blogs here. Or, check out a related subject.